Warum die Teilnahme an der virtuellen Cost Smarter am 2. Dezember lohnt
Thu, 04 Nov 2021 11:21:17 +0100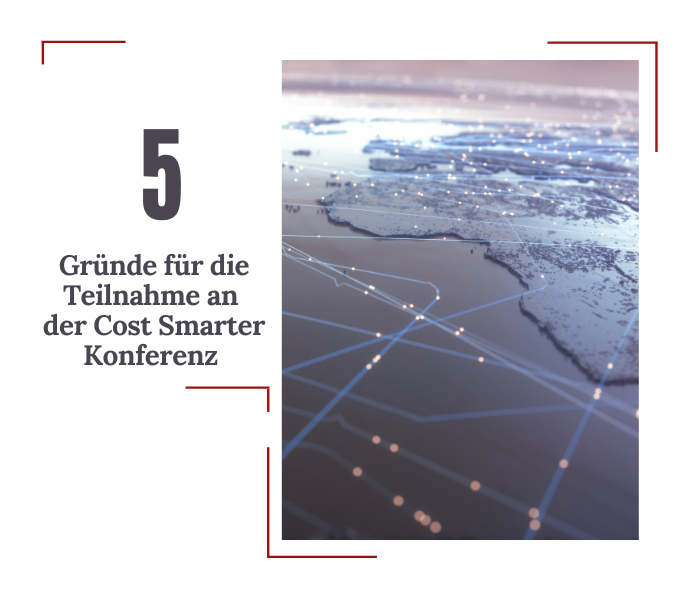 Wer FACTON und seine Anwenderkonferenz für die Costing Community kennt, der weiß, die Konferenz lebt von einem vielfältigen Programmangebot und dem Erfahrungsaustausch. Dabei bieten nicht zuletzt der persönliche Austausch in den Kaffeepausen oder beim Get-together einen unvergleichbaren Mehrwert. Mit der diesjährigen virtuellen Cost Smarter am 2. Dezember wollen wir überzeugen, dass sich Präsentationen, Anwenderberichte und Networking im virtuellen Raum miteinander verbinden lassen.
---
Other current blog posts of the organization
FACTON GmbH
Die FACTON GmbH ist Anbieter der gleichnamigen Softwarelösung für eine unternehmensweit einheitliche, standort- und abteilungsübergreifende Produktkostenkalkulation – das Enterprise Product Costing (EPC). Mit FACTON®EPC lassen sich die Kosten komplexer Produkte frühzeitig und über alle Phasen des Produktlebenszyklus kontrollieren. FACTON betreut international Kunden aus der Automotive-, Aerospace-, Maschinenbau- und der Hightech- und Elektronikindustrie. Das Unternehmen wurde 1998 gegründet und ist an den Standorten Dresden, Potsdam und Detroit (USA) vertreten.