Professional
Überlingen (Hybrid)
Flexible hours
up to 30 days of vacation
HR Business Partner* CUSTOMER ENGAGEMENT in Überlingen
Überlingen

Please apply here on "OFFICEbawü.de" with the "Apply Now" link/button at the top right.

HR Business Partner*
für den Unternehmensbereich CUSTOMER ENGAGEMENT
Wir als HR-Team leisten unseren Beitrag zur Erreichung der Unternehmensziele, indem wir als verlässlicher und transparenter Partner dem Business mit unterschiedlichen Services zur Seite stehen. Ein zentrales Puzzlestück für den Erfolg ist die Rolle des HR Business Partners - dafür suchen wir Verstärkung. Wir freuen uns auf deine Bewerbung!
#yourmission
Du betreust unsere Führungskräfte und Mitarbeiter im Sinne des Employee-Lifecycle

Du bist für bestimmte Geschäftsbereiche zentraler Ansprechpartner in allen HR bezogenen Fragestellungen

Du bringst dich aktiv in die Weiterentwicklung der Geschäftsbereich mit ein

Du sorgst aktiv für einen reibungslosen Ablauf aller HR Prozesse
#yoursuperpowers
Erfahrung als HR Business Partner (in der IT Branche ist vorteilhaft)

Aktives Verständnis für die Business Bereiche und Branchen die betreut werden

Exzellente Kommunikationsfähigkeiten um verschiedene Zielgruppen ansprechen und verstehen zu können

Fließend in Deutsch und Englisch

Sehr guter Umgang mit Microsoft Office 365
#beternasuperpowers
Spannende und herausfordernde Aufgaben in unterschiedlichen Branchen

Gestaltungsspielraum in einer wachstumsstarken Unternehmensgruppe

Mentoring-Partner während der Einarbeitungsphase

Unser kollegiales HR Team mit "can-do attitude" freut sich auf dich 

Moderne Arbeitsbedingungen auf Basis von Flexwork
HR-Manager, Personalmanagement, Personalreferent, Personalmanager, OFFICEbawü.de, Empfehlungsbund
This Job resp. positions as 'HR Business Partner* CUSTOMER ENGAGEMENT' is vacant in following addresses: 88662 Überlingen bei/in Bodenseekreis in Baden-Württemberg.
Brief profile of BE-terna GmbH
Unsere Projekte sind vielfältig - unser Team ist einzigartig! BE-terna zählt mit 1100 Mitarbeitern und 26 Standorten zu den größten europäischen Anbietern von Business-Lösungen. Mit Begeisterung für modernste Softwaretechnologien unterstützen wir unsere Kunden, einfacher und transparenter zu arbeiten. Wir bieten Gestaltungsmöglichkeiten in spannenden Projekten, in denen Teamarbeit großgeschrieben wird. Mehr zu uns und unserer Kultur findest du auf unserer Karriereseite.
Du hast den Kopf voller Ideen und willst etwas bewegen? Du suchst nach Herausforderungen im IT-Umfeld? Dann bist Du bei uns genau richtig! Wir bieten Gestaltungsmöglichkeiten in spannenden Projekten und eine offene und lebendige Unternehmenskultur, die zu Eigenverantwortung animiert und in der Teamarbeit großgeschrieben und gelebt wird. Es erwarten Dich attraktive Rahmenbedingungen, moderne Arbeits- und Kommunikationsräume, flexible Arbeitszeitmodelle sowie erstklassige Weiterbildungsmöglichkeiten – denn wir möchten mit Dir wachsen!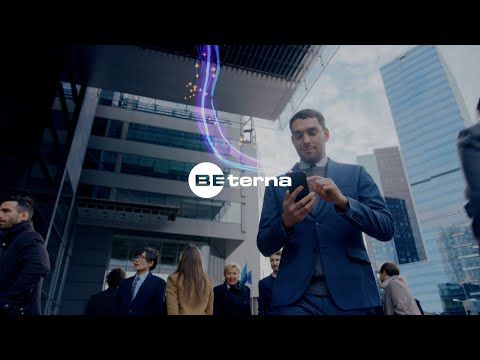 Spheres of competence
apprenticeshipstudiesmanagementexpertsalesproductmanagementprojectmanagementconsultinghumanresourcesmanagementcostumerconsultingmarketingassistance
Job

Professional • Sindelfingen (Hybrid) • Flexible hours • up to 30 days of vacation
11 days ago

Professional • Sindelfingen (Hybrid) • Flexible hours • up to 30 days of vacation
4 days ago
Publication date: 24-01-2023