Remote
Content Writer & Sub-Editor - English Native | Remote (Home-Office)
Stuttgart

Please apply here on "OFFICEbawü.de" with the "Apply Now" link/button at the top right.

We are Unite.
At
Unite
we connect the economy for sustainable business. Our pioneering B2B platform brings buyers and sellers together for mutual benefit. We offer digital solutions that enable effortless sourcing, buying and selling, transacting, and collaborating. We transform B2B commerce and strengthen local economies – by adding and sharing value. Built on Mercateo's prominent spot-buying expertise and
history
, which began in 2000, we've got strong foundations: fair competition, trusted partnerships and European data sovereignty.  "For better business and a better world."
Would you like to become a part of Unite?
Our HQ is based in Leipzig, Germany. We have more than 700 employees across 15 countries.
In 2020
, our company reported €343 million in revenue. For more information, explore our
Newsroom
.
Become part of Europe's leading B2B platform as
Content Writer & Sub-Editor - English Native | Remote
We're looking for an experienced Content Writer & Sub-Editor with the ability to tell cohesive, engaging stories and make it their mission to ensure brand consistency across our global communication.

Your role
Write engaging copy and edit content in English to make it crisp and enjoyable to read for our target audiences across all channels
Create compelling narratives and suggest new angles for storytelling - from social media and blog posts to case studies, marketing campaigns, financial reports and press releases
Sub-edit content to ensure that it is accurate, on-brand, and has the appropriate tone of voice
Handle all kinds of written copy from blogs, product descriptions, presentations, website pages, social media posts, newsletters, etc.
Improve quality and clarity as you edit content from others in our teams and external authors
Your qualifications
Language skills: Native English speaker with an excellent command of grammar and orthography
Comprehensive work experience: 3+ years of English copywriting and sub-editorial experience in high-paced corporate communications, media, or agency environments
Creative flair matched with curiosity: Ability to grasp brand identity and creatively transfer it throughout your written communication
Avid interest: in learning about current market demands and trends in the B2B economy, technology and social influences
Precision: an eye for detail, especially when implementing and further developing our style guide
Digital communication: a solid understanding of the content and SEO environment
What you can expect from us
An exciting, fast-paced job at Europe's trusted B2B platform, where we connect the economy for sustainable business
A fair and open corporate culture, with experienced, engaged managers and friendly, helpful colleagues
Access to modern, well-equipped offices, social spaces and regular activities at our three centrally located offices in Leipzig, Köthen and Munich
A flexible and forward-thinking approach, including remote working and personal autonomy
Opportunities to develop your skills, build a career and grow within the company
An organisation that supports your personal goals, commitments and responsibilities
E-Commerce, ecommerce, Digital, DIGITALES MARKETING, Marketing, Writer, Copy Writer, Redakteur, Beschaffung, B2B, OFFICEbawü.de, Empfehlungsbund
Open to applicants from the following countries for full remote employment:
Germany
Brief profile of Unite
Wir bei Unite vernetzen die Wirtschaft für nachhaltiges Business. Unsere wegweisende B2B-Plattform vereint Einkäufer und Anbieter zu gegenseitigem Nutzen. Unsere digitalen Lösungen machen Beschaffung, Einkauf und Vertrieb, Abwicklung und Zusammenarbeit einfach und effizient. Mit unserer Erfahrung und Expertise gestalten wir den B2B-Handel neu und stärken die regionale Wirtschaft. Unser Hauptsitz befindet sich in Leipzig. Insgesamt arbeiten mehr als 700 Menschen in 14 Ländern für Unite. Im Jahr 2020 erzielte unser Unternehmen einen Umsatz von 343 Millionen Euro. 
Bei Unite laden wir dich ein, dich vom ersten Tag an aktiv einzubringen! Wir bieten viel Gestaltungsspielraum sowie eine transparente und faire Unternehmenskultur. Dank flacher Hierarchien und freundlicher, hilfsbereiter Kollegen fühlen sich sowohl Experten als auch Berufseinsteiger von Anfang an bei uns wohl. Eine familienfreundliche Work-Life-Balance ist bei Unite eine Selbstverständlichkeit. Komm zu Unite und entdecke die spannenden Möglichkeiten, die wir als führende B2B-Plattform für dich bereithalten.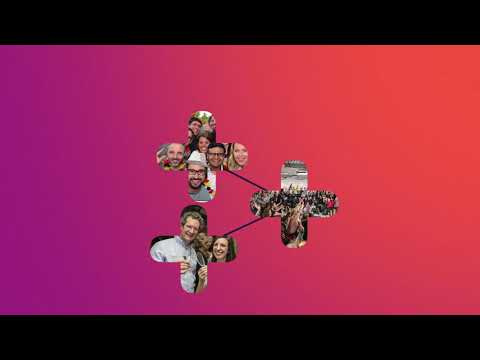 Spheres of competence
apprenticeshiphead ofstudiesmanagementexpertcorporate communicationscomplainStafftraineegraphicdesignconsultingproductmanagementprojectmanagementSAPlawcostumerconsultinghumanresourcesmanagementsalesassistancemarketingProcurement
Job
Traineeships and apprenticeships

Publication date: 26-05-2022