Remote
Inside Sales Specialist (w/m/d), Dialogmarketing im Home-Office
Sindelfingen, Überlingen, Villingen-Schwenningen, and Villingen-Schwenningen

Please apply here on "OFFICEbawü" with the "Apply Now" link/button at the top right.

#yourmission 
Repräsentiere unser Unternehmen im Erstkontakt mit potenziellen Kunden und qualifiziere ihren Bedarf
Unterstütze den Vertrieb Kampagnen zu entwickeln, durchzuführen und nachzufassen 
Entwickle mit dem Marketingteam zielgerichtete Dialogmarketing-Maßnahmen
Recherchiere und kontaktiere mögliche Neukunden mittels Cold Calling und Social Selling
Erarbeite mit unseren Partnern Akquise-Strategien 
Generiere Content und gestalte die Customer Journey aktiv mit  
Erfasse und pflege Kontakte, Vertriebsdaten und Kampagnen im CRM 
#yoursuperpowers    
Abgeschlossene betriebswirtschaftliche und/oder fachspezifische Ausbildung
Berufserfahrung in den Bereichen Dialogmarketing / CRM / Vertrieb 
Kommunikative, sichere Gesprächsführung – "Dinge auf den Punkt bringen"
Hohe Vertriebsorientierung sowie eine ausgeprägte Service- und Dienstleistungsmentalität
Ausgezeichnete Deutsch- und gute Englischkenntnisse
#beternasuperpowers
Abwechslungsreiche Aufgaben und eigene Verantwortungsbereiche in einer wachstumsstarken Unternehmensgruppe 
Führender europäischer Digitalisierungsanbieter mit namhaften Partnern wie Microsoft, Infor und Qlik 
Mentoring-Partner während der Einarbeitungsphase   
Moderne Arbeitsbedingungen auf Basis flexibler Arbeitszeiten
Fachliche und persönliche Weiterentwicklung
AKQUISE, ERP, Neukunden, CRM, OFFICEbawü, Empfehlungsbund
Open to applicants from the following countries for full remote employment:
Germany
Brief profile of BE-terna GmbH
Unsere Projekte sind vielfältig - unser Team ist einzigartig! BE-terna zählt mit 920 Mitarbeitern und 25 Standorten zu den größten europäischen Anbietern von Business-Lösungen. Mit Begeisterung für modernste Softwaretechnologien unterstützen wir unsere Kunden, einfacher und transparenter zu arbeiten. Wir bieten Gestaltungsmöglichkeiten in spannenden Projekten, in denen Teamarbeit großgeschrieben wird. Mehr zu uns und unserer Kultur findest du auf unserer Karriereseite.
Du hast den Kopf voller Ideen und willst etwas bewegen? Du suchst nach Herausforderungen im IT-Umfeld? Dann bist Du bei uns genau richtig! Wir bieten Gestaltungsmöglichkeiten in spannenden Projekten und eine offene und lebendige Unternehmenskultur, die zu Eigenverantwortung animiert und in der Teamarbeit großgeschrieben und gelebt wird. Es erwarten Dich attraktive Rahmenbedingungen, moderne Arbeits- und Kommunikationsräume, flexible Arbeitszeitmodelle sowie erstklassige Weiterbildungsmöglichkeiten – denn wir möchten mit Dir wachsen!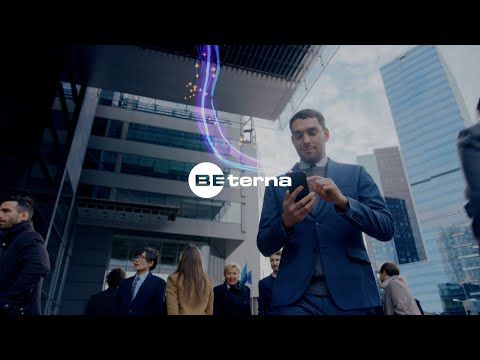 Publication date: 18-01-2022