2 Wirtschaftswissenschaften Jobs and trainings
Here you find 2 Jobs and trainings to Wirtschaftswissenschaften. Add matching Wirtschaftswissenschaften Jobs and trainings to your saved list. Use your chance to apply for all those Jobs and trainings simultaneously. The most relevant ads are shown first.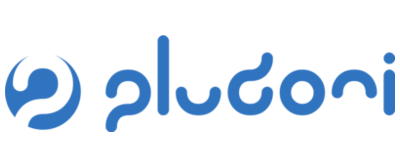 pludoni GmbH
6 days ago
Professional
Remote
Part-time possible
Flexible hours
30.000 € - 40.000 € yearly
... , Personalmanagement, Marketing, Sales, Vertrieb, Informatik, Wirtschaftsinformatik, Wirtschaftswissenschaften, Ingenieurwissenschaften, Wirtschaftsingenieurwesen, Geisteswissenschaften, Kommunikationswissenschaften, Philosophie, und andere Oder Du
Wirtschaftswissenschaften,
Bachelor
,
Community Management
,
Community Manager
,
Assistent
,
Betriebswirtschaft
,
Volkswirtschaft
,
Human Resources
,
Personalmanagement
,
Marketing
Communardo Software GmbH
9 days ago
Working Student
Heilbronn (Hybrid)
12 € - 18 € hourly
... der Wirtschaftsinformatik, Kommunikationswissenschaft, Wirtschaftswissenschaften, International Business oder einer vergleichbare Studienrichtung und bist im 2. bis 5. Fachsemester Eine IT-Affinität ist bei Dir nicht von der Hand zu weisen. Du hast
Wirtschaftswissenschaften,
Communardo
,
Wirtschaftsinformatik
,
Kommunikationswissenschaft
,
Consulting
,
Werkstudent
,
Werkstudentin
,
Beratung
,
Atlassian
,
Jira
Your search yields not the right results?
Make sure that there are no typing errors or apply here unsolicited
We also found 1 archived job listings matching your search criteria. If you have applied for any one of those jobs recently and you can't find the job ad above, click here to extend the search to all archived job classifieds.